About Our Site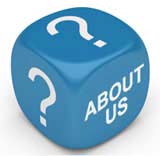 HiringHelp was formed to offer a unique reference point on hire home help such as a housekeeper, gardener, baby sitter or handyman etc..
If you've ever wondered how to go about getting 'someone in' to do a job for you that you don't have the time, ability or inclination to do - HiringHelp is the one stop resource for you. Whether you're looking for a housekeeper, gardener, baby sitter or handyman - or perhaps something a little more unusual like the perfect children's entertainer for your kids' party, or a life coach to spur you on, you'll find advice here.
HiringHelp offers you tailored advice on how to go about finding the right person for the job, negotiating the deal, drawing up an agreement and sorting out the finances when hiring help both inside and outside the home or office. It also offers unique case studies and interesting opinions from the experts themselves - dos and don'ts and how to avoid some of the common pitfalls.
We hope that you find the information here on HiringHelp useful, come back often, and if you have any questions for our experts, please contact us and we'll do our best to find you an answer.

Related Articles in the 'Site Information' Category...