Employment Issues When Hiring Help in the Home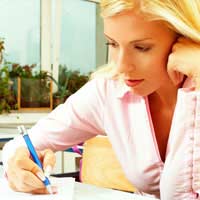 If you take on a nanny then like it or not you have suddenly become an employer and will have to take care of all the things that any other employer does. Fortunately there are agencies and services that can help with the administration of the role, or you can take it on yourself. Managing the nanny essentially breaks down into three categories: employment administration, pay and tax, and dealing with day-to-day management.
Employment Contracts and Job Descriptions
The core to getting the administration right is to put together a good employment contract in the first place. This should set out the terms and conditions of the job, such as working hours, pay, holidays, time off for medical treatment, and anything else that will need to be nailed down. For a live-in nanny you may also want to put in the details of the accommodation you will provide and the facilities included, such as use of phone and internet, washing and kitchen facilities and so on.
This should be augmented with a well-thought out job description which should list the actual responsibilities, such as feeding, changing, washing and ironing. Consider whether or not you want the nanny to look after pets, drive your car, include evening baby-sitting as part of their job, pretty much anything that you can think of that describes what you want from the nanny. If you don't include everything up front and discover something afterward that you forgot to put in, then the nanny is quite entitled to ask for extra remuneration for that new responsibility that they were not aware of when agreeing to the job and the pay level.
Pay and Tax Administration
Once that is all done then there is the administration of pay and tax. The employment contract should detail the amount, how often it is paid and on what dates, so it's your responsibility to stick to that. Having registered with Customs and Revenue (HMRC) as an employer you will need to calculate the monthly or weekly amounts of national insurance contribution (NIC) and income tax that need to be deducted from the salary and paid to HMRC on a regular basis, as well as paying the employers NIC. There may be other deductions that you need to make and you will be required to make declarations to HMRC, probably on a quarterly and annual basis (depending on the amounts).
Helpful Services and Agencies
This is a complex area that is impossible to cover in detail here so it is important to get thorough independent advice before embarking on becoming an employer. Fortunately this is one area where there are plenty of services that can help out, by registering you as an employer, keeping payroll records, issuing payslips and taking care of all the associated paperwork, so that all you have to do is pay the nanny and sign the HMRC forms that the agency send out.
This can be taken a step further by hiring a nanny from an agency or bureau that will find and check out the nanny before you see them, and then also help you with the administration once the nanny has been appointed. This will cost more but completely removes the paperwork and burden of responsibility of checking references, identity and qualifications, and this can be very attractive to a lot of people.
Being a Manager
The part that no agency or service can help you with is the management of the nanny to householder relationship. This is usually about communications, being clear and unambiguous about what the nanny needs to do, not giving contradictory orders and listening to both your children and your nanny. It's wise to make a set time each week for you and your nanny to review how the week has gone, praise the good things and work out what to do about the things that need to improve. This will give you both a chance to air issues before they get ingrained and start to grate.
No-one expects people to be perfect and complete mind-readers; things will go wrong and what's important is that they are recognised and that those things improve. Make sure you give your children time to talk to you about how they feel about their nanny and let them know that you trust the nanny too. But largely, the time you invest in setting the relationship up in the first place will pay dividends in the long run.
You might also like...