Advice on Hiring a Baby Sitter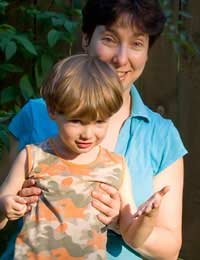 Babysitting has for a long time, been a staple pocket money earner for youngsters, particularly teenage girls, and many parents are only too grateful to have the help of a local person to help out and give them the odd night off. By the same token, it's a good deal for the babysitter who gets paid to watch someone else's telly, eat their food and drink their drink, and is rarely disturbed by their children. But there are pitfalls and it's worth thinking about it before selecting next-door's fifteen-year-old to look after your most treasured possession.
Legal Issues
The law relating to babysitting, or evening childcare to give it its official name, is more complex than many parents imagine. Although casual babysitters are not required to register as childminders, there is a chance that if something were to go wrong on a babysitting job the sitter could be prosecuted if it could be shown that they neglected the child in their care. If the babysitter was under sixteen years of age, then their parents would become the targets for the prosecution instead.
In Scottish law, should anything happen to a babysitter of under sixteen years old while they are working, then the parents who hired them can be held legally responsible for whatever happens to the babysitter, as well as their own children. Throughout the United Kingdom there is no specific age under which it is illegal to leave a child on their own, but it is an offence to leave any child alone if it would place them at risk of unnecessary suffering or injury, so parents have to use their own judgement.
Finding Babysitters
Babysitters are often found thorough personal recommendation, through friends or neighbours. A card in a newsagent's window might yield results if you have difficulty finding someone, and take a look at the other cards too as babysitters will often advertise there to find new customers. If you are in a well-off area you may have to fall back on a childcare agency as the local youth may be too rich to have to babysit, or to want to.
Precautions
Of course, most babysitting evenings pass without any catastrophic events, but it's wise to make preparations for the unexpected. Mobile phones have made it a lot easier to stay in touch but they cannot always be relied on, so it's worth leaving a babysitter phone numbers of any restaurants or friend's houses where they might be for the evening, and give a reasonable estimate of when they will return.
Make sure that the babysitter is aware of any habits or special needs of the children, like any particular toys that calm them should they wake up. If the children have any allergies it's imperative to write them down, along with the whereabouts of any medicines and instructions as to safe dosage.
Set the Rules
And set behavioural rules too, whether or not they are allowed to smoke in the house or bring friends round, for example. After all, it's your children they'll be looking after so you need to be able to control their environment.
You might also like...