Marketing Your Cause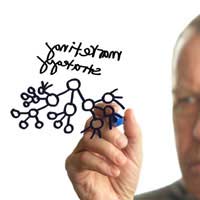 Marketing may sound like a buzzword that's completely out of place for a community group, or hobby-related society or club, but all groups need to be thinking about promotion and advertising to attract new members and to get interest in their projects. Think about it as promotion and advertising if you want to get away from the word 'marketing'.
Low Level Marketing For Clubs And Societies
The level and amount of marketing that you do depends on the type of group and how much you need to get the community involved. If you are a club of like-minded people who get together to discuss or practice a common interest, like an astronomy society or a knitting circle, then you are probably only interested in advertising to recruit members.
Your running costs as a group will be low and can probably be covered by an annual sub from members. If members want to go on a day trip to somewhere of interest or there is a need for a specialist piece of equipment then the cost can be split between the members. Many projects of that nature can be covered in this way.
But small scale marketing such as putting the club or society down on all the local lists in libraries and newspapers or having a website is still important. The group needs to continually attract a trickle of new members to avoid going stale and ensure that it survives into the future. People who already have an interest in the focus of the group, or are developing one, must be able to find you easily.
Larger Scale Marketing For Events And Other Community Projects
Marketing for a group that has a charitable cause at its heart is a different matter. The amount of money you make is likely to be in direct proportion to the amount or advertising and promotion that you embark upon. With a charitable cause creating a brand identity will be important as you will need to fix that identity in people's mind so that they recognise it.
That identity is likely to be centred around a logo, possibly with a succinct strapline that can be replicated on posters, leaflets, in newspaper and on the web. If you can entice a local creative person or design agency to come up with something for you then the chances are it will be a lot more useful and effective. Try offering publicity in return for their time, perhaps in events you are running or other projects.
Use All Media For Your Marketing
Getting coverage in newspapers is covered in a separate article in this section but there are other media areas where you can get publicity for your cause, particularly if you are planning events. Local radio stations are always on the lookout for news stories to cover and will often have local events featured on a Friday afternoon or Saturday morning show. If the event is large enough they may even send someone down to report from the show from a mobile unit. And if you have an active local TV station then approach them too.
The web is getting more important these days too, even for community groups. People who have an inkling that there might be something going on or something they can join will nowadays tap a few words into a search engine to try and find out more. It's not necessary to have your own website, you can cover it by making sure that you are accurately listed on all the council run and local-focussed websites that have lists of groups and events.
Coordinate Advertising And Publicity For Best Results
Marketing isn't rocket science but if do want to achieve publicity for a community group or a charitable cause then there is one thing that will make it work well and that is to have one person appointed to look after all the advertising and promotion. They don't have to do all the work, they should be able to call on other members for help with the foot-slogging, but it's essential to have someone project managing the process.
Otherwise you'll end up with a hotchpotch of ideas, all uncoordinated, and you'll see less of a response from the community than you expected.
You might also like...