Hiring a Diet Coaches or Nutritionists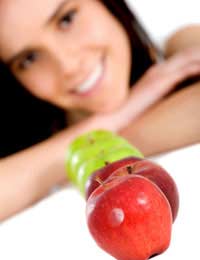 The obsession with obesity and the drive for slimming means that the UK slimming industry has rocketed recently, and grown to include previously unheard of experts such as diet coaches among its number.
Around 66 per cent of British adults are now said to be overweight or obese and there is a huge demand for diet coaches, celebrity diets and new weight loss methods. Finding your way through and past the dodgy regimes and unlikely mentors can be a really difficult task. Certain TV 'doctors' have even been exposed as being fake, so the chances of coming across an unqualified diet coach are sadly quite high.
What Should A Diet Coach Actually Do?
Slimming or diet coaches usually offer their clients one on one coaching sessions which are designed to motivate and encourage them to stick to a slimming regime, or design and advise on the diet that will help them in their quest to lose weight.
Some coaches run group sessions in addition to one on one meetings, and talk about weight loss and diet, again trying to use the group setting as a motivator in the same way as a traditional slimming class. Some diet coaches are affiliated to diet chains such as Lighter Life, Herbalife or the Cambridge Diet and try to offer lifestyle advice and counselling on eating disorders too.
Diet Coaches, Dietitians and Nutritionists
This is where the line seems to get increasingly blurred – as there are many different types of nutrition qualification, some of which don't appear to be worth the paper the qualification is printed on. It's possible to train to become a 'nutrition adviser' and call yourself a nutritionist after studying the subject by distance learning course over a very short time, and even when a qualification sounds legitimate, don't be fooled by letters after a name.
A specific slimming programme trained counsellor may well be biased as to the effectiveness of their diet, but at least you know what you can expect from them. If someone advertises as a 'nutrition adviser' or even a 'nutritionist' you could trust someone with very little training to give you advice. If you want to seek advice from a fully trained nutrition expert, it's a good idea to ask for a GP referral to an NHS dietitian / nutritionist. Many have their own diet clinics with fully trained diet coaches who are able to help with healthy diet and motivation advice.
Diet Coaches for Motivation
Of course, just because someone is not a fully registered nutritionist doesn't automatically make them unsuitable to help motivate you with your diet. Most principles of weight loss are fairly well known, and it could be that the motivation is what you really need the help with rather than just knowing that you shouldn't eat so many cakes and should include the occasional vegetable in your diet. This is where a diet coach can come in useful.
You can join a slimming group or sign up for a programme where a diet coach or counsellor is part of the service – or it may be that you want to join an online service that motivates you with help and ideas by e-mail or text.
Some diet coaches concentrate on the emotional aspect of over eating, focusing on teaching you methods of dealing with difficult feelings that may get in the way of sticking to a diet. Others offer hypnosis techniques, Cognitive Behavioural Therapy and other ways of training yourself into sticking with a weight loss plan. Researching the different approaches is the best way to find a good diet coach if this is the type of support you're looking for.
You might also like...