My Job as a Personal Assistant: Case Study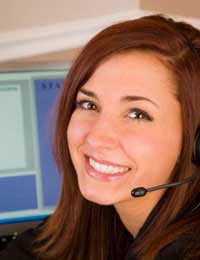 Andrea Osborne is the founder of 'Cushion the Impact'. She calls this personal assistant service "clutter clearers, fixers, organisers, whatever you want to call us (as long as it's polite!) although the generic catch all name tends to be lifestyle management and concierge service providers."
"We've been going since 2000 when I set up the personal assistant/lifestyle management business with a friend of mine, Lesley Tomlin, who unfortunately died of breast cancer a couple of years ago. In the last quarter of 2008 we opened up an office in West Lothian covering Edinburgh and Glasgow and areas within and around West Lothian. Our clients are all over the country and we have them as far afield as LA and Laos!"
Why Do People Use Lifestyle Managers And Personal Assistants?
"People very often come to us because they are either at the end of their tether, especially when it comes to paperwork or clutter clearing or because they have an urgent need. For example, last Monday a large DIY store changed a delivery date with 48 hours notice. The teacher who has now become a client needed someone to house sit, so we organised a handyman to take delivery while he did the handyman tasks she mentioned.
Others come to us as they have things on their to do list that have been staring at them for weeks, months and sometimes years that they never get around to doing either because they don't want to or because they don't know how to start."
How Much Does A Personal Assistant And Lifestyle Management Service Cost?
"We don't have membership and we don't ask for a joining fee. People buy blocks of hours (in advance) for themselves or as presents in the form of gift vouchers. Five hours costs £150 and 10 hours cost £275. Some clients buy 50 hours in advance, we're happy to work out packages to suit the individual and they have a year in which to use the time."
"Our clients are not by and large rich and most don't see us as a luxury as although we can and do source tickets for film premieres etc, most of our clients use us for more mundane matters and dip into using us as and when they need us."
"Where the client wants to use us for something which is not urgent and is on a more long term basis or for larger projects we ask them to either send us: their already written to do list (we once were sent a mountain of post it notes which we then transcribed into a list), or to walk around each room of their flat/house and write down what needs to be done, or when for work think about projects they would like help with, or things they don't actually want to do themselves at all!"
What Do You Personal Assistants Need to Know?
"Effectively we ask for a brain dump, we recommend that in the first instance they do not to prioritise the list, or work out who does what, but to write everything down. Mull it over for 24 hours, if that time is available. When that is done we look at it with them. "
"With our years of experience we can often see how to best group tasks and to see where dependencies may lie. We make recommendations but the main thing to remember is that whatever is decided can be changed, it's the client we're there for. So if the client for example, wants their paperwork tamed and for us to create a system that works for them, it might need to be tweaked to ensure that whatever we come up with works for them."
Any Unusual Requests?
One of the most common comments people say when they have talked to us is their gratitude, because we are non judgemental about their request. How other people live their lives is not something any one should judge and we have long stopped judging anyone.
We sent Mars Bars to the USA for a pregnant woman with a craving for them. She was Australian, had lived in London and loved Mars Bars but she and her husband had moved to Utah where it was impossible to find them.
We bought over the counter medicines, magazines and a hot water bottle for the flu suffering wife of a travelling husband. We took them to her, checked she didn't need a doctor, filled the hot water bottle, put tea in a flask and left the magazines by her side and checked on her until she was well.
We made a previously single male client's flat 'girlfriend friendly' before she moved in.
You might also like...