Finding Accounting Help for Clubs and Societies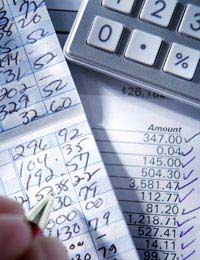 You might not think that setting up a club or society would mean being saddled with accounting but unfortunately that isn't the case. But with a bit of diligent record keeping and a basic understanding of keeping financial records, there shouldn't be any problem.
Getting Help With Accounting Administration
Many clubs and societies will be able to get help with learning the financial administration processes from an umbrella organisation that they are affiliated to, or, in some circumstances, the local or regional council. Essentially every transaction should be recorded with the amount and a description of what it was for. If you have access to a computer then a simple spreadsheet will be sufficient, with money going in in one column and outgoings in another.
Make sure that cheque numbers and deposit slip numbers are recorded for money that goes into and out of the bank account. Most clubs and societies have a bank account that requires more than one signature so that no-one can take money out without someone else knowing about it.
Basic Accounting Checks
As there will also be cash held by someone, probably the treasurer, as well as the money coming in and out of the bank account, there needs to be a check occasionally to make sure that the amount in the bank, together with the amount of cash matches the amount for money that the society has on record.
So every now and then the accounts should be checked against the bank statements to make sure it all matches up, an administration process known as reconciliation. This should probably be done quarterly at least, although if there aren't that many transactions it could be less frequent.
Accounting And Auditing
However, most clubs, societies or other community based groups will also have a requirement in their constitution that the accounts have an independent audit, usually annually. While that shouldn't usually present too many problems, it will cost money, unless you can find someone willing to volunteer their time, and that in itself can be a problem for cash-strapped societies.
This independent audit is necessary for two reasons. The first is that mistakes are made in the accounting administration and often people forget to put monies received or spent down. Also if people are spending their own money and claiming it back from the club later, they may forget to record exactly what it's for. An independent audit will pick up anomalies and the committee can then try and sort out what's gone wrong.
Auditing To Discover Misappropriated Money
The second reason is that occasionally clubs and societies are the victims of embezzlement, and it's often the treasurer who steals the money as they have the access to the cash and the records. We're not accusing treasurers here, just reporting the trend, and for every society where someone hasn't been able to resist the temptation there are hundreds where nothing untoward ever happened..
But unfortunately it does happen, as a quick internet search will reveal. And often when it does, it's the audit that uncovers the hole in the accounts and leads to an investigation, so it's a vital part of accounting for clubs and societies.
You might also like...