Help with Forming a Constitution for Your Group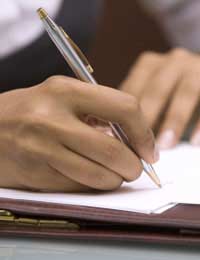 There's no way of disguising the main problem with trying to draw up a constitution for a group, club or society. That is it's mind-numbingly tedious and leads to lots of arguments before it's finished and agreed by everyone.
But Does Our Group Have To Have A Constitution?
You might think that it's not necessary and that you can just vote on everything as you go along. But voting on every single item or decision gets tedious, it's better if you have people assigned to a particular task who have rules to follow that have been agreed by everyone. That's the job of a constitution.
The thing that suddenly makes a constitution necessary is usually money getting involved. If you put money into a pot to do something as a group, then something has to happen to the excess money, and it's then that everyone realises that you have to get serious about the group. But when a constitutions is finished and agreed it will be worth its weight in gold the next time something goes wrong, because the constitution will have the rules to sort the problem out without any blame being attached to anyone.
What's In A Constitution?
A constitution is a document that sets out the rule and regulations of the group and is usually drawn up by a number of people and then ratified by a vote of the group's membership, or perhaps just the committee. Examples of things that can be defined in a constitution are:
Aims of the group, society or club
Executive positions (President, Secretary, Treasurer etc.)
Committee rules (minimum number of members etc.)
Membership rules (Who is eligible, length of term etc.)
Financial rules (members' subs, when to have audits and balance checks etc.)
Procedures for voting people in or out of office
Rules for making changes to the constitution
Specific rules about the activities of the group
There could, of course, be many more items that need to be in your constitution, these are just examples.
Language Used In A Constitution
The reason that a constitution is a pain is that in order for the document to be very clear and unambiguous it has to be set out in quite formal, almost legal, language. That makes it difficult to read and discuss. But unfortunately if this isn't done then arguments break out when there is a dispute because the constitution will not be clear about what should be done.
This is not an easy task, particularly if you don't just happen to have a lawyer amongst your founding members. But other societies or groups in your area who are engaged in similar activities may well offer you a copy of their constitution to have a look at for inspiration.
Finding A Constitution Template For Your Group
You could also try any umbrella organisations for the specialism that your group is involved in or promotes. Look for a national association for the sort of club you are starting up and ask them if they have any suggestions for constitutions. It's also worth asking local or regional councils. Many of them have sample constitutions for groups that might be coming to them for registration or for grant applications.
Fortunately there are plenty of constitution templates on the web for groups to use as a basis as well. Many of them are for student societies but the basics can be transferred across. There are also constitutions provided for sports clubs by the controlling bodies of the relevant sports.
You might also like...