Hiring Help With Erecting Fencing and Gates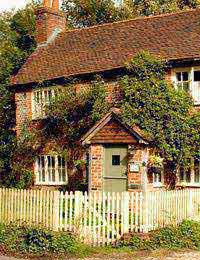 One of the jobs outside the home that many people prefer to get help with is the erection and maintenance of the boundaries around the home such as fencing walls and associated gates. It's not that the jobs are particularly tricky in themselves, it's just that they are often easier for a couple of people to handle, and many households don't have people thy can call on to help out. It's also one of those jobs where someone who does it all the time will be able to spot solutions to problems much more easily and generally do the job in twice the time simply because they are more used to it.
Look Local
Firms that advertise fencing and gate services usually expect to work in their local area, so the places to look for them are those that are locally based, such as the Yellow Pages or other telephone directories, local business directories or newspapers with a 'services' section in their classified section, or shop windows, such as supermarkets and newsagents, where people put up cards advertising their services. If you happen to have noticed a neighbour having some work done on their fencing recently, consider asking who did it for them and whether or not they would recommend the same company.
Ready-made fencing panels make the job a lot easier and are available in a multitude of styles and finishes. Some are better quality than others, so it's worth paying more if you want the fence to last longer. A decent firm will offer a guarantee for their work, so ask some searching questions about how long the fencing will last and don't use anyone who gives evasive answers.
Different Gate Options
With gates, consider whether or not you want them to be solid, so that people can't see through them, or slatted in some way so that you can see out. This depends on where the gate is and how you use it, how high the fence is, of course, and whether it is to perform a security function rather than being more decorative and simply to mark the boundary. This issue will also indicate whether you want heavy locks and hinges or just a bolt to hold the gate in place. If a high gate in a garden fence is to be solid, then it's worth considering leaving a gap of an inch or two at the bottom otherwise the wind will catch it, rattle it in the night or possibly blow it open.
These days many people with gates at the end of their drive leave them open all the time rather than bother with closing and opening them every time they drive in or out. In many cases people have removed the gates as they became pointless, particularly with period houses, as cars have become wider over the years and a gate that would allow a 1932 Ford Popular enter a driveway might not be wide enough for today's hatchbacks and MPVs.
The Glamour of Automatic Gates
The general fear of car theft and threat to personal safety (whether warranted or not) coupled with the recent drop in price of electric closing mechanisms means that many driveway gates are coming back into use. The idea of opening the gates with a remote control from the comfort of the car then having them close behind the car automatically, particular when it's raining, is very glamorous, and these kits have made this dream an achievable reality for lots of people.
It's important to make sure that the kit has sensors that detect obstructions and stop the gate from closing against them. As well as preventing the motors from burning out this will obviously prevent children and animals from being hurt and cars from damage. Bear in mind that there may be other work required to make an electric gate closer work. The driveway and entrance may need to be widened and minor ground works may be necessary to make the gate roll smoothly if it's on castors. Others hover over the ground but they require very solidly planted gateposts and supports to take the weight.
Any reputable supplier will make recommendations as to the best solution for your driveway and entrance and again, avoid anyone who doesn't seem clear on this.
You might also like...