Energy Efficiency Audits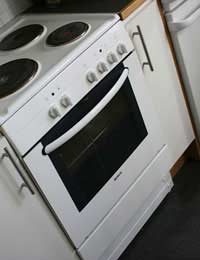 Energy efficiency audits have become better known as of late as they are practically the only sensible part of the much-maligned and carved up Home Information Pack (HIP) initiative that has been left intact. But you don't have to be selling your home in order to have an audit done and it could be very beneficial regardless of whether your motives are to be greener or simply save money.
The simplest form of energy audit is an online form which you fill in, answering the questions about your type of home, what insulation you have and you're heating systems. These can only be a rough guide, of course, but they can be a start, don't cost anything, and may point you in the right direction initially. Many of them are on the websites of power suppliers, and the results will be posted rather than presented online immediately. Cynics may conclude that they are more about selling you their energy supplies, or getting you onto a different plan if you are already their customer, so they might be better using one that is on an ecology-based website instead.
A full energy efficiency audit can only be delivered by someone coming to your home and delving into the make-up of your family and how you use the home. They will be able to talk to you and assess the situation first hand and come up with a plan that suits your goals, rather than a one-size-fits-all questionnaire. Assessors can be found through the internet, or it's worth trying chartered surveyors' practices as many of them have added energy audits to their services.
Energy audits can be carried out for businesses too. There are independent energy consultancies for industrial and commercial premises who will assess the energy needs, insulation and current supplies and make recommendations that will make the premises and the systems more efficient and cheaper to run. In fact, businesses that spend over £50,000 per year on energy can qualify for a free audit from The Carbon Trust.
An energy efficiency audit in the home should involve the assessor going round with a power meter which detects and shows the amount of electricity being used by each appliance while it's on. It's not possible to do this with gas or oil appliances, but an assessor should be able to advise on the likely efficiency of boilers, cookers and hobs in the home. They may also have infra-red cameras that can show where heat is being lost through inadequate insulation.
The assessor should also find out about what you are looking for. It could be that the audit is as part of an overall effort to lower the pollution that you and the family are producing, or maybe you just want the house to be warmer without it costing the earth. Some people are looking at extreme solutions, such as going 'off-grid', so that they no longer have to rely on centralised energy supplies, although this isn't as practical with an existing house as it is with a new build, where systems to achieve this can be designed in at the start.
After the assessment you should be presented with a detailed report that will give fully fleshed out points, usually graded so that you can try out a few quick, cheap steps that will have a noticeable effect. Then for the more expensive second and perhaps third stages you will need to decide how committed you are, and perhaps whether or not you will be in the property for long enough to get a payback on the investments.
You don't need an energy audit to turn off lights and put more loft insulation in, but the other ideas that they come up with may surprise you and may well be worth the money.
You might also like...