Using a Landscaping Service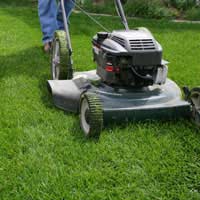 Landscaping is rather more than gardening although many gardeners offer it as a service, and many landscape gardeners will do ordinary gardening too. Landscaping was touched on in the article about gardeners, saying that it was used when people needed more than just the maintenance of a garden.
Differences Between Gardening and Landscaping
The key differences between gardening and landscaping are usually in the scale and planning. Landscaping implies a larger area such as a city park or the grounds of a great house, and laying it out to a plan, whereas as gardening is more usually the tending and care of a garden and the plants within it.
A service advertising itself as landscape gardeners is likely to be a larger company, or perhaps a one-man-band who will use a gardening company as contractors to carry out the work to their design. There is also a crossover with the relatively new phenomenon of the garden designer, a term that didn't really exist a decade or so ago but is now common, thanks largely to the influence of gardening television programmes.
Early Landscaping
Landscape gardening really came into its own in the United Kingdom in the sixteenth century, when the previous formal patterned and intricately laid out gardens of the grand homes of wealthy landowners were replaced by sweeping and undulating vistas, artificial lakes and rivers. These were enhanced by contrived natural and man-made objects placed both nearby and far away in order to draw the eye in certain directions, so that the patrons and their guests could enjoy the view in the intended manner.
The best known exponent of early landscaping was Capability Brown, and well over a hundred of his gardens can still be seen at places such as Blenheim Palace in Oxfordshire, Longleat in Wiltshire and Hampton Court Palace in Surrey.
Landscaping in the Modern World
Today gardens are a lot smaller, even in the homes of the wealthy, so to some extent the essence of scale has been lost and one can now talk of landscaping in the context of an ordinary home garden. Often with new houses, the garden will be little more than a place where the builders' rubble has been abandoned then turfed over, so many new homeowners call in a landscaping service to create something a bit more creative.
It's not just new houses though. People moving into an older home may find that the previous garden layout doesn't suit their needs, or they simply don't like it, in which case calling in a landscape gardener may well be worthwhile. They will know which plants will thrive in the various different areas of a garden, from the south-facing hot-spots to the shady damp areas next to a fence, as the texture and acid content of a garden's soil can vary enormously across even a small garden.
Finding a Landscaping Service
Landscape gardeners can be found in the telephone directories or in the 'services' section of the classified adverts in a local newspaper, or by searching on the internet. It's worthwhile getting a few in to talk over what you want doing because the relationship between you will be the most important thing. A landscape gardener will have their own ideas and design trademarks that they will want to use on your garden, though this must be tempered to fit in with your garden and the use you want to make of it. If you get the feeling about someone that those conversations will be difficult, just say 'thank you' and move on to the next one.
One thing that is likely to cause an increase in the number of garden redesigns is the effect of global warming. Gardens may well have to be redesigned to fit a new climate where water is too precious to be used to keep a lawn green and Mediterranean plants will be able to thrive.
You might also like...