Why Hire Help With Children?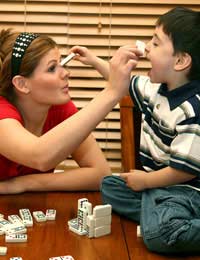 In today's society it is less usual that families might have a parent who will be able to stay at home to look after children and even if they can, there may still be a requirement to get help, either for a specific problem or simply because of a lack of time.
Childcare Options
Of the various forms of childcare, nannies and au pairs are the most obvious source of help for families with children. Nannies are trained carers, usually to a high standard, and should be capable of taking care of children of all ages. Maternity nurses are specialist nannies able to take care of very young babies. Nannies can live in or out, depending on their circumstances and yours.
There are also numerous services that look after a child or more than one child. This could mean a neighbour who takes in children after school until their parents come home, or it could be a dedicated nursery or crèche that offers whole day care for a number of children all day, while parents are at work.
Schools and Au Pairs
With many households needing both parents working to support the mortgage and lifestyle this is often the case. There are quite a few variations on the nursery theme, pre-school and playgroups attached to primary schools, which are more education oriented, and some schools have out-of-school clubs that bridge the gap between the end of school and when parents get home.
An au pair is a young person, usually female and often from abroad, who comes to live with the family to help out with childcare and household duties in return for a modest wage, their keep and the experience of living and working in England. Au pairs have rarely been through any childcare training courses.
Full-Time Care
Full-time childcare may occasionally be needed for a period, perhaps if there is a serious illness in the family and parents are unable to cope, or perhaps a relative requires care and there's not enough effort to go round. In extreme cases like this children are sometimes fostered out to other families for short to medium term periods.
At the other end of the scale there is baby-sitting, traditionally done by young local people who come to the house so that the parents can get a well-earned night out. In some areas where the demand is high but teenagers are too well off to need, or want, to baby-sit there are agencies supplying babysitters as a professional service.
Private Tutors
There is also sometimes a need for specialist help. Private tutors can help children learn subjects that the parents don't know and so aren't able to help with. This is often a creative subject such as learning an instrument or dancing, but it can also be to help with schoolwork, extra maths or English, for example, when parents are aware that their child is falling behind and the school isn't able to provide the necessary support. Or it could be the opposite, a child might have an extraordinary gift in a certain subject and the parents want to encourage them as much as possible.
Whatever the reason that parents start to look for help with their children, Hiring Help can provide information and help with deciding what they require and then finding it.
You might also like...