Getting CRB Checks for Volunteers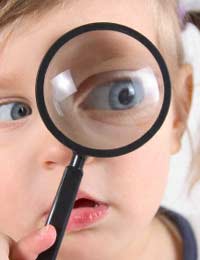 The Criminal Records Bureau (CRB) checks, which investigate an individual's criminal record, can be a pain in the neck for community organisations that rely on volunteers to look after children and vulnerable adults. The first step is to find out if CRB checks are actually required and if they are, to get them done as easily and painlessly as possible.
CRB Checks Put People Off Helping The Community
This is important because as well as the delays caused by CRB applications, volunteers may be put off helping out if they have to go through a CRB check; it feels as thought it is being assumed they have something to hide. This in turn puts volunteers off coming forward to help out, which is not particularly helpful because finding volunteers is already a major problem for most charitable and community based organisations.
CRB checks were introduced after the 1997 Police Act and the CRB itself was launched in 2002 to handle the checks against people's criminal records before they were able to take up positions, voluntary or otherwise, where they would be in charge of children or vulnerable adults. There are two levels of check: Standard, which would apply to most volunteering posts, and Enhanced, which is aimed more at people who will be caring regularly term for those at risk, or training or in sole supervision of them.
Free Checks On Criminal Records For Community Organisations
Fortunately CRB checks are free for voluntary organisations and they can be obtained through Registered Bodies, also known as Umbrella Bodies. These handle the CRB check application process on behalf of organisations. Often the local Council for Volunteer Services organisation are Umbrella Bodies as well, so they should be the first port of call.
It's important to note that an individual cannot ask for a CRB check on themselves, the organisation they are to volunteer for has to apply on their behalf. The CRB's website at www.crb.gov.uk is a mine of helpful information and includes a short film on the CRB check process.
One of the absurdities of the CRB check system that has caused frustration for volunteers and charities alike is that once someone has been CRB checked for one organisation, that check is not likely be considered valid for another organisation. So, for example, if a parent has been CRB checked by a school to help look after children on a school trip and they are then asked to help out with a Guide group, they may have to go through two CRB checks.
New Government Guidelines For CRB Checks
However, on many occasions it appears that organisations are applying for CRB checks when there is no legal justification for doing so, but doing it just in case to avoid any liability issues. The government published guidelines in October 2008 for volunteer and community organisations to clarify the situation surrounding CRB checks so that less time will be wasted on unnecessary checks.
These guidelines seek to discourage 'just in case' applications and also address the 'portability' of checks discussed above so that there is less need for repeat checks on the same individuals. The guidelines can be downloaded from the Cabinet Office's website at www.cabinetoffice.gov.uk
You might also like...