Considerations When Hiring a Chauffeur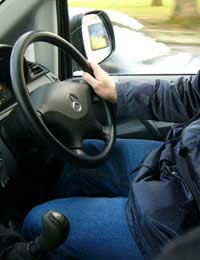 It used to be that having a chauffeur was a sign of class but that is less the case these days with more people having the money to use a chauffeur regardless of their class it could be seen as a sign that class barriers are slowly coming down. But when is a chauffeur not a taxi driver?
What is a Chauffeur?
A true chauffeur, in the United Kingdom at least, would be a driver who is permanently employed by someone in order to drive them around. This normally implies that the car is a limousine or prestige car, but often nowadays it could be an ordinary car and the person being driven around has a medical problem stopping them from driving, or perhaps is banned. There is still a whiff of class around this though, and it's unlikely that someone being driven round in a Mondeo would be referred to as having a 'chauffeur', more likely a 'driver'.
There are also hire car services that have chauffeurs, again usually to go out with the limousines, prestige cars and stretch limousines. Chauffeured limousine services for airport runs have become more common as a result of the cheap flight boom, as for many people taking a taxi to the airport is cheaper than the long-term parking fees. There's no stress with driving there and back either, particularly the return journey when people are likely to be tired after a flight. It's not that much more expensive, proportionally, to have a very nice car and a chauffeur to make the trip more pleasant.
Chauffeurs in Action
The idea of a chauffeur who drives for a family still exists, certainly among the upper class, although people with class or money are more likely to drive themselves these days as there's less stigma attached to it. Often the job of the chauffeur will be combined with caretaking or estate management unless there is enough work to keep a chauffeur busy full-time. Full-time roles also exist for those people who have money but would not be considered upper class by the upper class themselves, such as pop stars, footballers and other celebrities.
Often companies will employ chauffeurs for their top brass, on the grounds that they can work while they are being driven, so it's a valuable investment in getting the most out of an expensive person. Of course, the reality is that it is a perk and a status symbol that they have to give out in order to keep top directors happy.
Stretched limousines, which have gained in popularity in the UK with the strength of the pound against the dollar making them cheap to buy from the US, are more likely to be hired for group get-togethers, such as a night on the town or a trip to a big event like a school dance or a wedding. As they can take a larger number of people, groups can club together to raise the hire cost and it's likely to end up being cheaper for each person than a couple of taxis.
If the Cap Fits…
The final thing that distinguishes a chauffeur from a driver is the uniform. Even in a Mondeo, you might get away with calling a driver a chauffeur if they have a neatly pressed suit and tie, possibly a badge, and a cap, although they are unlikely to be able to wear the cap while driving a modern car.
You might also like...