Getting Help With Odd Jobs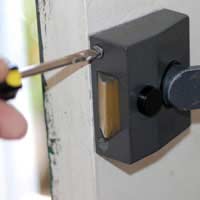 Odd jobs come in all shapes and sizes and fortunately there are all sorts of people and services to deal with them. Of course having a family member, friend or neighbour to do them is the best solution, but in today's society, where many people move around too much to be able to access those resources, we have to fall back on hiring help.
A handyman can tackle many odd jobs around the home and outside the home. You can take a look at our separate article for more details on finding a handyman and the tasks that they can deal with, but there are many other jobs that a handyman won't tackle that some people either can't or don't want to do.
Flat-Pack Furniture
There are lots of people setting themselves up as services to help with specific jobs. A good example of this is flat-pack furniture assembly, where people who have the ability and patience to understand the multi-national instructions that come with flat-pack furniture will come to your home and construct the furniture for you.
This is also a boon to those who probably could understand the instructions but who aren't able to grip screwdrivers and other tools properly either through age or debilitating illnesses such as arthritis. Some of these services are also enterprising enough to offer to go and collect the furniture from the store for you too, as long as you are able to identify it clearly enough from a catalogue or website.
Man and Van
A less specific service that's very useful is the 'man-and-van', who can be called upon to help out with bulky items. Often they will actually have a second person they can call on to help out with larger items if you are unable to lend a hand. They can do everything from help with household moves, if the household is very small such as a student bedsit, down to smaller but still tricky jobs such as taking a piece of furniture to a relative.
Some will take bulky waste down to the local tip and do the mucky part of it too, such as collecting up waste before removing it, but others will only load and unload, and some won't touch waste at all, so it's best to find out first.
One useful idea that some of these services are promoting is collecting items that have been purchased from eBay, the online auction house. As there is a lot of uncertainty about fraudulent auctions, this is an excellent way of making sure that an item is really available and finding out where the seller lived, so that if there was a problem your chances of resolving the problem are enhanced.
Look to Local Government and Charities
Before hiring someone to do a small job for you though, consider checking with local government services and charities to see if someone there can help you. Local government services differ from area to area, as do the charges for the services, but most will be able to take bulky waste as long as it's collected up and bagged, or heavy items like white goods or furniture.
Many areas have charities that are active in taking unwanted furniture away so that it can be redistributed to other households who perhaps can't afford it. Many churches, particularly in deprived areas, will have people who will go round and help people with jobs that they are unable to do, and householders feel more secure if they know the person who will be attending is connected with a church. So if you are in need, take a look at these options before spending money on commercial services.
You might also like...