How to Hire House Sitters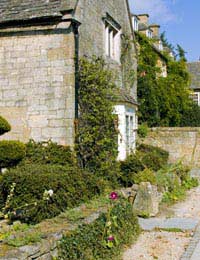 House sitters are a relatively new phenomenon possibly because we were less security conscious previously, maybe because we took fewer holidays and tended to live closer to our families in the past, or perhaps it's a combination of all those things. Certainly for pet owners, having somebody in the house looking after them may well be less stressful for them than putting them in a cattery, kennels, or other animal boarding house for the duration.
Friends and Family
If you do still have family living reasonably locally then asking them to look after your place wile you're away is a good idea, although it then begs the question: who's going to live in their house while they're at yours? But assuming there's an answer to that conundrum then family helping each other out has to be the best option.
You may have friends who would be prepared to come and stay too, particularly if your house is in a tourist area. There's a slight snag there in that if your friends are coming from a long way away to house sit, then they'd probably want to see you too. If some long-distance friends are very keen to stay in your house every time you go away but don't seem to be worried about not having time with you, then you probably ought to start reconsidering that friendship!Local friends will often help out but they are less likely to actually house sit, they are more likely to come round once or twice a day. If your pets are self-sufficient, such as cats who have a cat flap, then perhaps that's all that's needed, someone to come round and replenish their food and water. But if part of the issue is house security as well as pet care, then that won't do the job.
Finding a House Sitter
It may not be a good idea to advertise in the press or a newsagent's shop window for a house sitter, as you will have no idea of how sincere the applicants are going to be. A notice board at work, or a note in a company newsletter or on the intranet is perhaps safer, as at least you know you can track the person down should something go wrong. Similarly notice boards at churches or other community groups that you belong to are more secure.
There are also now a number of house sitting agencies that advertise in the Yellow Pages and local newspapers and magazines. If there isn't a service your area, then have a search on the internet as there are some where you can advertise, either to house sit or to have your house looked after, and the sites match people up. Be wary though, and definitely check your insurance position before going ahead.
Finally, in the United States, with the problems in the housing market that they are experiencing at the moment, there is a growing market in allowing house sitters to live in unsold houses, rent-free. The idea is that a house that's full of furniture and obviously lived in is much more likely to sell than one that is empty and lifeless, so some of the people who are having difficulty selling their homes are renting theirs out and moving into an empty one, to help that one sell. Whether or not this will catch on in the United Kingdom remains to be seen.
You might also like...