The Benefits and Advantages of Car Pooling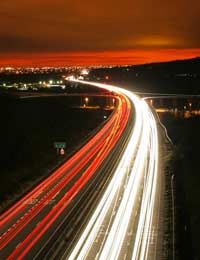 Car pooling or car sharing, can work in one of two ways, either a group of people who make regular journeys to and from the same place share a car, or a group is set up that share a car or cars for all sorts of journeys, pre-booking one when they need it.
Benefits
The benefits of this kind of activity are many; it reduces pollution, cost and traffic congestion, as over ten million cars every day during the rush hour in the United Kingdom contain only the driver. In the United States extra lanes on motorways reserved for cars with more than one person have been a great success in driving the adoption of car sharing and these are often mooted for motorways in the United Kingdom, though none have been permanently installed as yet.
Lift Sharing
The first type, often called lift-sharing, is the simplest, and usually applies to people who live in the same area sharing a car for the commute to work. They can either take it in turns to drive their own car on a daily or weekly rota, or one or two people can drive all the time with the passengers contributing toward the fuel costs, which is acceptable to insurers and the taxman as long as there's no profit in it. Many employers encourage this by providing premium parking spaces for car sharers.
Although this is normally for commuters, the internet has allowed people who need more esoteric lifts to find people willing to take them. By registering on one of these sites, people who want to go, for example, to a major sporting or music event, can ask if others who are going have a space, and drivers who are prepared to share can advertise spaces. Or it could be that a number of people from a rural area discover that they all go shopping to the nearest town once a week, and can now cut down on cost and pollution by co-ordinating their trip and taking only the one car. Without the website to put all the requests and offers together, it is very unlikely that these people would find each other except by chance.
Car Clubs
The second kind is often referred to as a car club. They are sometimes set up as co-operatives so the cars are all owned by the members of the group, otherwise they are commercial operations. Either way, the club makes a number of cars available to members who can book them for a journey they need to make and pay, usually a per mile charge, on that journey. There is often an annual or monthly subscription charge for members as well to cover admin costs, tax, insurance, servicing and repairs.
Members of car clubs claim that not only do they not have to worry about having somewhere to keep a car, a real boon in a city area where parking is problematic, but they actually plan their journeys more carefully and as a result make many fewer journeys than they used to when they had a car at their sole disposal.
Congestion
It's well worth considering some form of car pooling, if it can work for you. According to Friends of the Earth, if the average number of people in each car increased by 50%, from 1.58 to 2.37 people, then traffic would fall by a third in the United Kingdom. And the reduction in congestion from an increase of 10% would have the same effect as if rail usage were doubled.
You might also like...