Finding and Using a Pet Sitter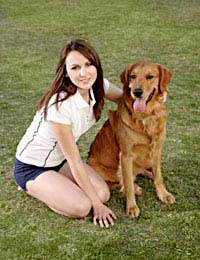 The great Indian statesman Mahatma Ghandi once said "the greatness of a nation and its moral progress can be judged by the way its animals are treated" and although some might quarrel with where the United Kingdom stands today in terms of greatness and moral progress the number of services and regulations that look after our animals is indeed large and growing. There has been a definite increase in the number of options for getting care for your pet in a variety of circumstances, whether it is during the day while you are at work, while you are off on holiday, or perhaps when an illness strikes and you are unable to look after an animal.
Do You Need a Pet Sitter?
While some animals, caged rodents for example, can be left for a few days as long as they have adequate supplies of food and water, others such as dogs, cats and more exotic animals need care and companionship as much as they need to be fed and watered. A number of house sitters, people who come and live in your house while you are away for a holiday or other extended period, will also take care of pets as well, but it's as well to check this up front as some will not.
People offering doggy day care are now quite common, taking dogs for walks and feeding dogs or other animals that need a bit of companionship during the day, while their owners are out at work. This isn't necessarily a permanent arrangement, now that many more people work from home it might be necessary for all day meetings or attending conferences and exhibitions. In these circumstances it's a lot easier and probably less traumatic for the pet, to have someone pop in on the odd occasion to look after a pet than to take it to boarding kennels or a cattery for a day or three.
Finding and Interviewing the Right Person
When looking for someone to provide the right service for you, the Internet is probably the best place to start. There are a number of directories purely for house and pet sitting services and most services, even the one-man-bands, will have a web page or a directory entry. It's always worth checking the local newsagent's window, or perhaps a supermarket display board as well, or looking in local newspapers or newsletters.
Once you've found a prospective sitter, it's a good idea to get them to meet the pets they'll be taking care of in your home to see how they get on with each other. You should be watching the sitter's body language and facial expressions to get hints about their character while they are communicating with you, and with your pet or pets. Ask them how they'll be fitting your pet in with their routine, if their coming in for day care, and how many other pets they may be with at the time. Will the pet sitter bring their own dog, for example, with them when they exercise yours, and if so, will they get on?
Prepare For Any Eventuality
It's worth checking what provisions there are for insurance, whether it is your own or the policy of the pet sitter. In our litigation crazy world, you need to protect yourselves against disasters. How are you going to respond if your dog is run over while in the care of the pet sitter, or if a sitter falls and break a limb, or heaven forbid even dies, while on your property? It might seem petty, but it might pay to assume the worst and ensure that you're insured.
You might also like...