All About Flower Delivery Services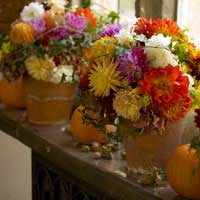 There are plenty for sources that we can go to in order to get the flowers we need whether it's for a special occasion or simply to brighten up the house. Most local flower shops can deliver if there's a problem picking flowers up, and larger services will take on contracts to keep houses supplied with fresh flowers, although its more usual for hotels and other businesses to avail themselves of such services. Larger stores such as supermarkets have muscled in on this market too, using the internet, which itself has led to the expansion in services that can arrange flowers without having to visit a shop.
Local Shops Still Flourishing
Independent flower shops still thrive in today's high streets, with most towns still able to support them. Apart from people who simply like to have flowers and plants around the house, there is constant demand for flowers for birthdays, weddings, anniversaries and funerals. Some of these shops will arrange to visit your house to replenish flowers on a regular basis, but often they do not have the staff to be able to commit to doing this long-term. The best way to find out is to go and ask them, and if they are unsure, suggest a trial period of a few months to see how it goes. After all, it's probably better overall to support local businesses if possible.Local florists usually have the capacity to supply flowers for special occasions; for floral arrangements, such as wreaths or table decorations, they are likely to have a book of displays for you to choose from. If you are looking for something a little different, perhaps a guitar for a music-loving 21-year-old's birthday, then it's wise to see them a few months in advance so that they can work out if and how they can do it.
Green-Fingered Commercial Services
In more urban areas there will be floral services that aren't attached to shops. These will be after the lucrative business and commercial contracts, such as flowers in reception areas of office buildings, hotels restaurants and other establishments. They will often provide and care for large houseplants and even small trees, for buildings with large atria, as well as cut flowers. Most can service private homes too, as long as they are in their catchment area and the visits will be frequent enough to be commercially viable for them. Telephone directories and business directories are probably the best places to root them out.
The Internet
In the days before the internet, flower delivery across the world, was made possible for nearly a hundred years by networks that florists signed up for. The idea was simple, you went into a local shop and told them what you wanted and where it had to go, they passed all that information onto the central network, who would send the request to a florist close to the destination, who would sort it all out.
The maturing of the internet has made it a usable tool for businesses and private individuals alike, and this has led to an expansion in websites that enable flower delivery. The big retailers have got involved as well as having an increasing range of bouquets in-store, providing national delivery from their websites.
.
The Sky's the Limit
The only thing that really limits you in terms of the flower services you can get is cash; after all, we can't all spend whatever we like on flowers. Elton John was widely ridiculed when it was revealed in 2000 that he had spent £293,000 in just over a year on flowers delivered to his home. His response, when asked if it was possible, was a simple: "yes, I like flowers!"
You might also like...