Hiring a Respite Carer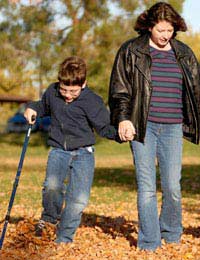 There may be a time when you have to look after a sick relative and this can be a very demanding period in the life of anyone especially if you are jugging work commitments and a family life of your own.
In times like these it may be necessary to call upon the services of a respite carer; someone who can help take the strain and free up your time to deal with those issues in your own life which may had to take a back seat during the time you spend looking after the relative or family member in your immediate family circle.
What is a Respite Carer?
A respite carer is someone who can come in to help you look after a sick relative. This person, and it can be either a male or a female, should ideally have some background in looking after the sick or disabled and should also ideally have some medical training.
The basic purpose of a respite carer is to free up your time so that you can deal with your own problems or simply allow you much needed time to recharge the batteries as it were. They can come in for perhaps one to two days a week or can spend the weekend with a relative giving you the chance to relax and unwind. They can also step in if you and your partner have perhaps booked a much needed holiday and they can stay with the person in question for a week or a fortnight depending on your requirements.
How Do I Hire the Services of a Respite Carer?
Most local authorities will have a list of respite carers who is either working under the auspices of the local authority or who is available for private hire. The carer may indeed be provided to you by the local authority on a general ad hoc basis but if you need to avail of their services of a more regular basis then you should consider looking at private sector carers for hire.
Again your local authority can help you by providing you with a list of those agencies who can supply respite carers known as 'bank staff'.
What Should I Look for When Hiring a Respite Carer?
As we have already mentioned it is worth looking at someone who has relevant experience in looking after the sick or disabled. Many respite carers have experience in these matters and if you are hiring them through an agency then the agency will vet them for suitability before arranging an interview. Before hiring a respite carer you should make a list of qualities and experience you are looking for.
Criminal Records Bureau Checks
Again it is necessary to ensure that anyone you take into your employ, especially if they are going to be looking after a child, elderly person or someone of a vulnerable disposition, is properly checked out. You can do this yourself by paying a fee to the Criminal Records Bureau who will provide you with details of the individual's criminal record – if they have one. Alternatively an agency – should you use one – will have this check carried out before sending anyone to you for interview. It is necessary to have this check carried out and you should not employ anyone to fill any such position without first having this check completed.
Employing a Respite Carer
If you are employing a respite carer through an agency then the agency will charge you the carer's rate plus an administration fee. This fee covers the agency's time and also covers the cost of producing pay-slips and paying National Insurance contributions et al.
If you chose to pay their salary yourself then you should be aware that you are liable to make a contribution towards their National Insurance in the same way that a registered employer would. If you need help with this then you should contact your local Tax Office and they will be able to advise you on the best course of action to take.
If the carer however is registered self-employed then it is their job to ensure that all contributions such as tax and national insurance are paid.
Before embarking on the hiring of a respite carer you should speak to your local authority; you may be entitled to some assistance from them but if not then it is perhaps best you avail of the services of an agency rather than trying to find a respite carer yourself.
You could if you so wished advertise in local newspapers in the jobs sections; contact your local newspaper and ask for rates and fees when it comes to advertising and also how long the advertisement will run.
You might also like...